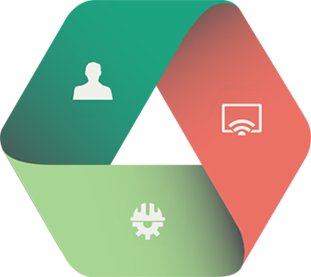 PIC Energy/Factory is a data acquisition, storage and management software focused on the control of energy installations and industrial processes. Concentrates system configuration, real-time data and historical data in a single, ultra-fast access database.
A flexible and scalable platform with the ability to be customized by the user to adapt to the needs of each moment.
It also includes monitoring and control of installations, alarm management, graphs and historical reports, access control, traceability, as well as notifications and Web Services integration.
RELIABILITY, ROBUSTNESS,
SCALABILITY, SECURITY
PIC Energy/Factory is based on the reliability and robustness of its database. It provides transparent failover between servers, minimal maintenance, and management tasks can be performed remotely and without stopping the application. It can be scaled without sacrificing performance and has the ability to encrypt stored data to ensure its security.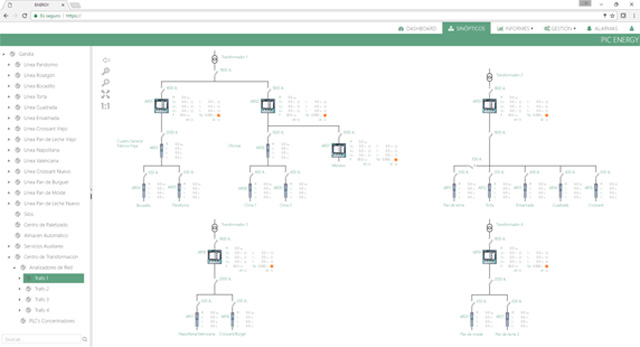 TEMPLATED EQUIPMENT (PIC ENERGY ONLY)
We have a catalogue of templated equipment from different manufacturers (Power Monitor from Schneider Eléctric, SentronPac Siemens, Circutor or Socomec) that we can expand according to your needs.
Thanks to this equipment, any user can quickly and easily modify and expand their installations.
VIRTUAL TAGS
With
PIC Energy/Factory
you can add new tags from existing ones, calculated from user-programmed logic that provides autonomy for example:
Obtain sums, averages or maximums of consumption.
Estimate non-sensory field values.
Triggering of alarms in response to certain control structures.
Because they are calculated fields, they have almost no impact on storage space. they are also retroactive , so you can generate reports from entries made before they were created.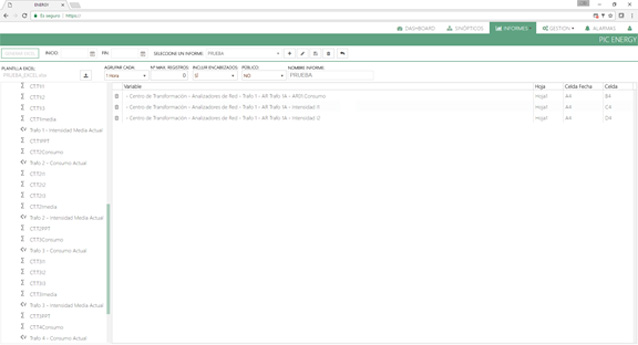 REPORTS
You can create and modify parameterized reports from the browser itself, obtaining the result in spreadsheet format. Later, give them a different format or generate new compositions using your usual tool.
You will also have reports designed based on your specific needs (such as bill simulation, energy and production cross data, etc.) that can be generated automatically on a regular basis.
TIME AND CALENDAR MANAGEMENT
PIC Energy/Factory allows you to configure time functions to better understand and manage your installation by comparing time periods and billing periods. This will help you to control consumption, and therefore optimize your processes.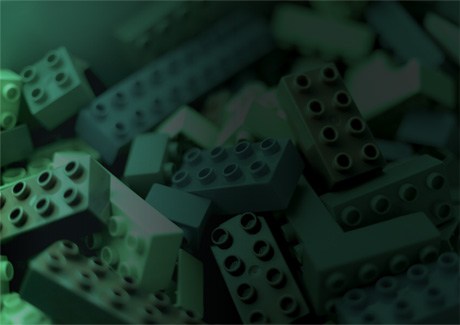 SCALABLE LICENSES
PIC Energy/Factory is distributed in small, medium or large format depending on the size and complexity of the system to be controlled.
If you need to extend your license, moving to a higher format does not require changes to the application developed.